AndaSeat gaming chair, born from football seats, offers the leading professional seating solutions for gamers
Fnatic players will be equipped with more Ergonomic, more professional and more industrial standardized gaming chairs thanks to a new strategic partnership with Andaseat, the world's leader in driving esports to sport, and Fnatic, the most successful esport club of the last decade wining more than 200 championships across 30 different games. From today, the two companies will work together to bring the benefits of professional gaming chairs to anyone plays, enjoys and loves esports. Whether used by professional teams/players during the matches or daily training, or individual gamers, Andaseat chair offers the healthy, comfortable and professional setting experiences.
Quote from Sam Mathews, CEO & Founder of Fnatic, "At Fnatic, our goal is to seek out, level up and amplify every gamer on the planet, and with Anda Seat we have found the perfect partner to achieve this through the creation of the Fnatic Edition Anda Seat chair. Whether you're competing at the highest level or gaming casually from home, comfort is something that is key to maximizing your gaming experience and success, and we're excited to bring Anda Seat's excellence in ergonomic technology to both our players and our fans across the globe."
Zhou Lin, CEO & Founder of AndaSeat, said, "AndaSeat is proud to bring our ergonomic technology to support Fnatic's excellence in their way of world championships and their vision of combining channels through which young people communicate with the world's leading and forward-thinking brands. At AndaSeat, we aim to provide professional, durable and ergonomic chair offerings that empower gamers to benefit from this technology. It plays an increasing role in keeping esports players healthy during their daily high intensity trainings. The integration of AndaSeat chairs into Fnatic teams is an important step for our long-term partnership, and our commitment demonstrates and increasing maturity in the adoption of professional gaming chairs for gamers."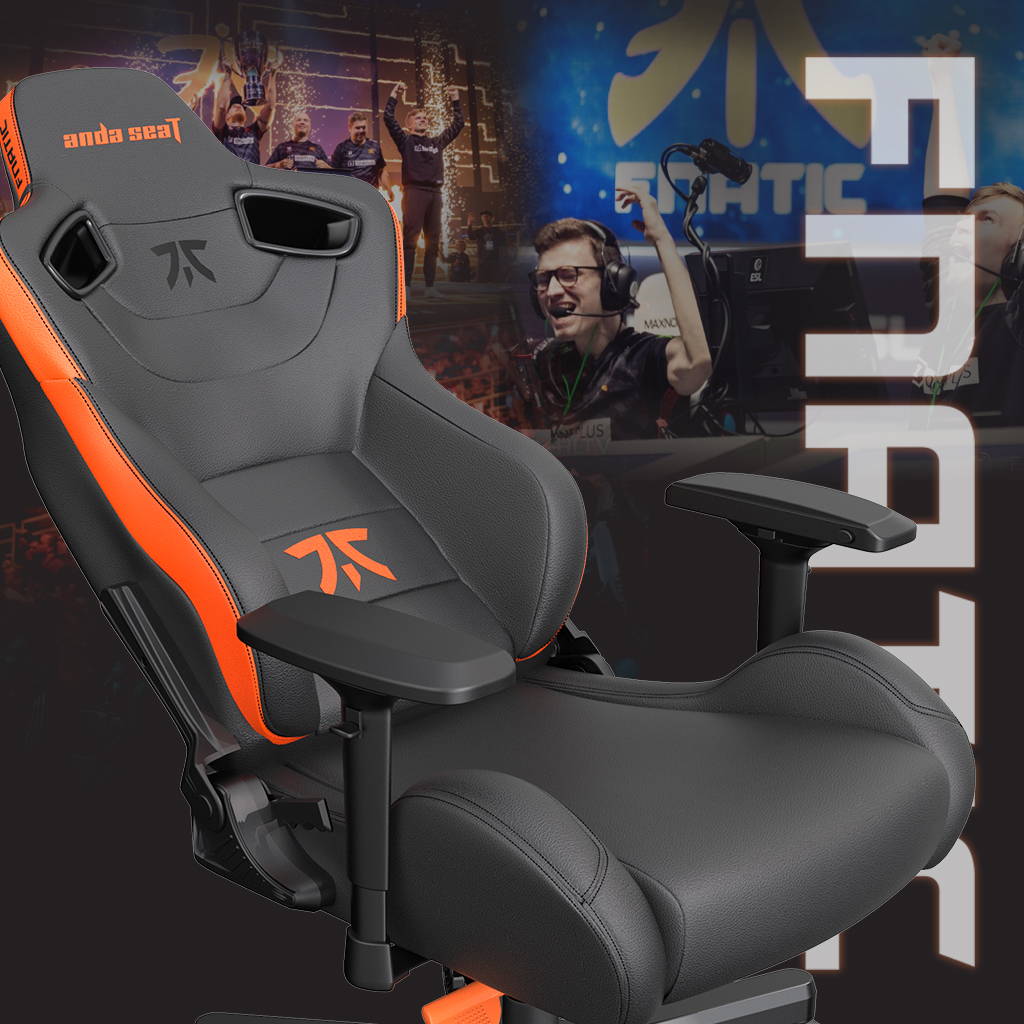 Fnatic has players from around the world, across a variety of games, such as Apex Legends, Counter-Strike: Global Offensive, Dota 2, Heroes of the Storm, League of Legends, PUBG Mobile, and Rainbow Six Siege. Fnatic's League of Legends team won the first-ever League of Legends World Championship in 2011, and also holds the record for the most League of Legends Championship Series split titles in the LEC, totalling seven of the thirteen played so far. In the 2015 EU LCS Summer Split they became the first LCS team to finish a split undefeated. Fnatic's Counter-Strike team, which has traditionally been located in Sweden, also been considered the strongest roster ever assembled in the history of CS:GO, has won ESL One 2020, ESL One 2015, DreamHack 2012 and DreamHack 2019.
Players from all over the world with the same passion and superior skills join Fnatic family; partners from all over the world sharing the same values and missions join this family; together they write the history. AndaSeat has become the family member from now on with our expertise to equip the teams with the best gaming chairs to win, win and win.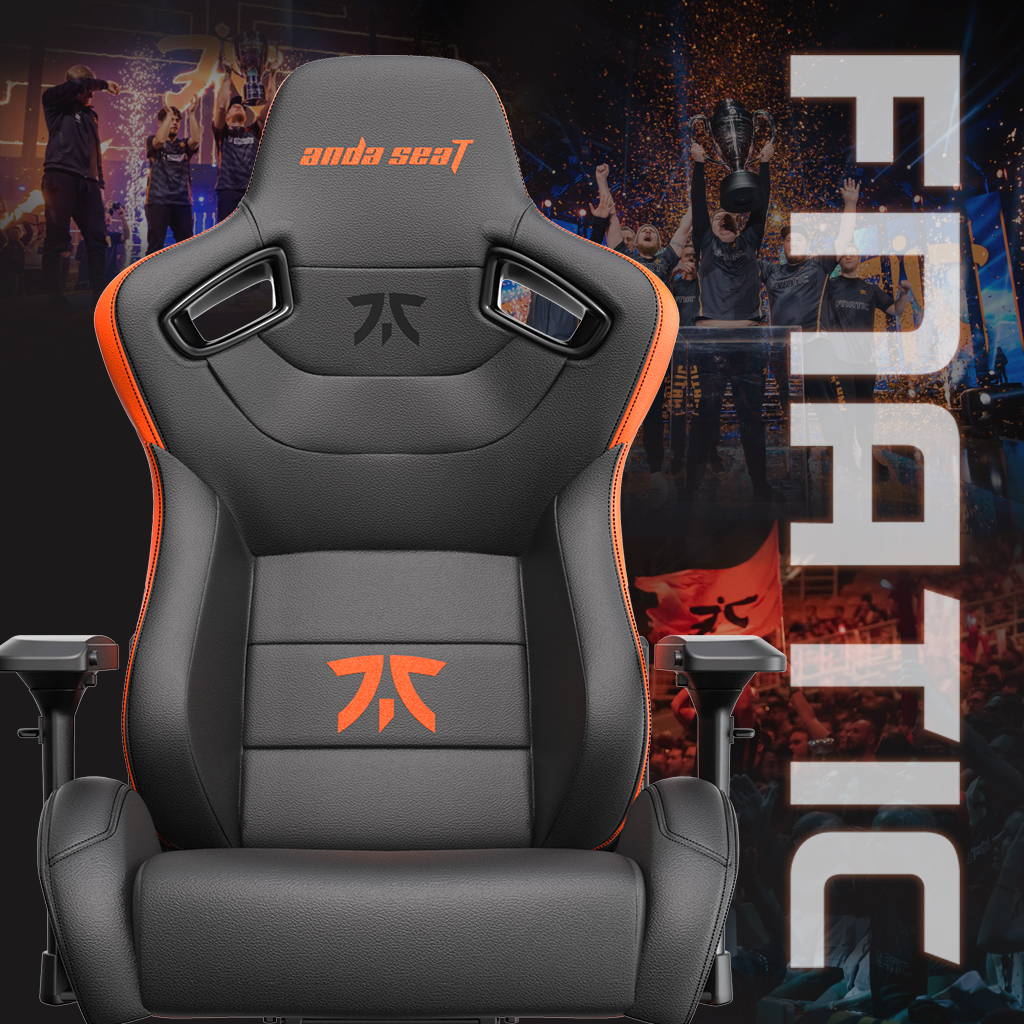 AndaSeat and Fnatic share the same brand colour-yellow and orange. The AndaSeat Fnatic Edition gaming chair assimilates this brand colour into side tapes and handles of the chair leaving the body of the chair in professional and elegant black. Integrated with Fnatic new logo, this chair equips the fans with the Fnatic family passion.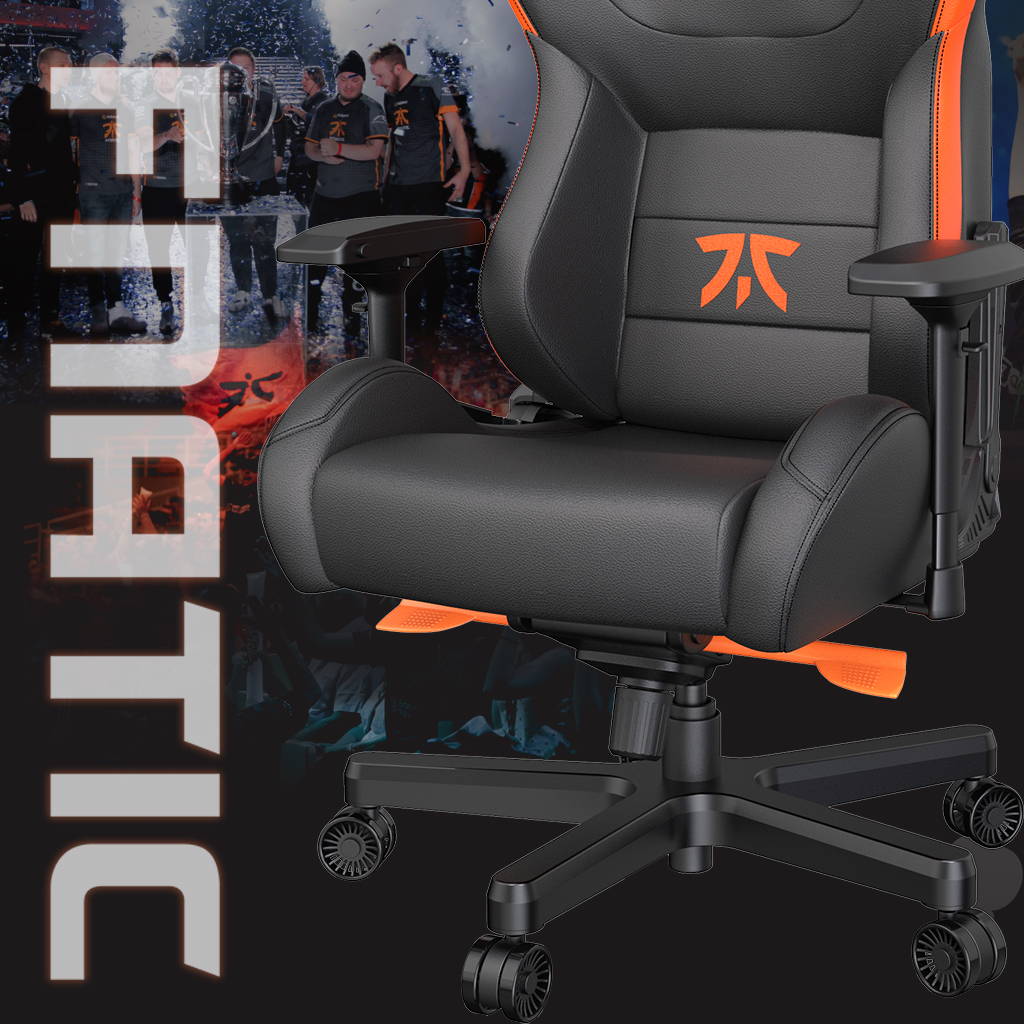 This chair is made of luxury PVC leather which AndaSeat uses for building football and racing car chairs, offering smooth bonded, scratch and stain resistant technology. The AndaSeat Design contours to your shape with thicker high-density one piece foam. The removable large sized headrest pillow and lumbar cushion provides spine and neck support, offering a truly comfortable seated position even after long hours of gaming. Precision manufactured high quality 22mm diameter steel frame is covered with a lifetime warranty. Only the best 2mm thick seamless steal is produced to ensure your computer chair will last the course of time. The AndaSeat Fnatic Edition gaming chair is open for pre-order from 6th May with the shipping date from 15th July 2020.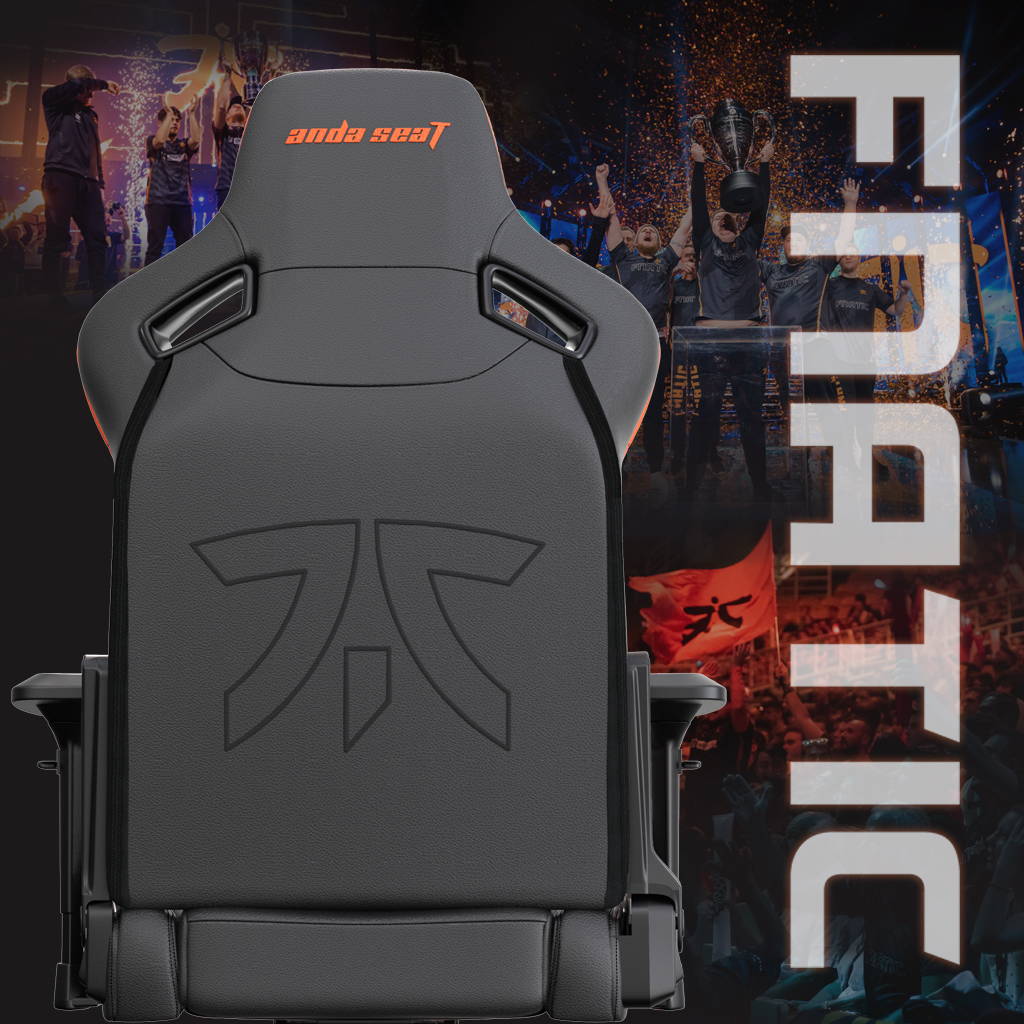 About AndaSeat
Founded in 2007, AndaSeat has been the exclusive chair sponsor of China National Football team and China National Volleyball team, which making AndaSeat quickly become an indispensable brand in sport. As esports has been a growing industry, AndaSeat shifted towards gaming chairs offering to players and video games industry professionals, a healthy and comfortable playing experience thanks to their know-how with sports seats. AndaSeat has now become the world leading gaming chair supplier. AndaSeat's range of products are deemed and recognized by professionals of the video game industry, and they are often put in the spotlight thanks to esports team such as Fnatic, LGD, AHQ Esports, Victorious Gaming, Victory Five and OMG.
If you would like to learn more about the partnership and the chair solutions from AndaSeat, you can reach out to your local AndaSeat distributors/retailers or do so digitally with AndaSeat website here, Facebook here, Twitter here and Instagram here.
About Fnatic
FNATIC is a global esports entertainment brand headquartered in London, laser-focused on seeking out, levelling up and amplifying gamers and creators.
 
Our history is unparalleled. Founded in 2004, we are the most successful esports brand of the last decade, winning more than 200 championships across 30 different gaming titles, and earning more than $15 million in prize money.
 
Today, driven by entertainment, Fnatic is the channel through which the most forward-thinking brands communicate with young people. We deliver industry-leading content, experiences and activations through offices and facilities in cities including Los Angeles, London, Berlin and Tokyo.
 
Having over 15 years of heritage in esports, we're now looking towards the future, being the forerunners in competitive mobile gaming as the first Tier 1 esports team to launch a presence in India through our PUBG Mobile team.
 
We pioneered the intersection of street culture and esports with merch collaborations, and will continue to lead the industry in relation to quality of pro wear and fan apparel. Our pros and creators will generate more than 100m hours of entertainment content in 2020, showcasing Anda Seat to an audience of more than 15m fans across our social platforms. In addition, our 'Fnatic Gear' consumer products will continue to level up and amplify the gaming performance of users wherever they are sold.